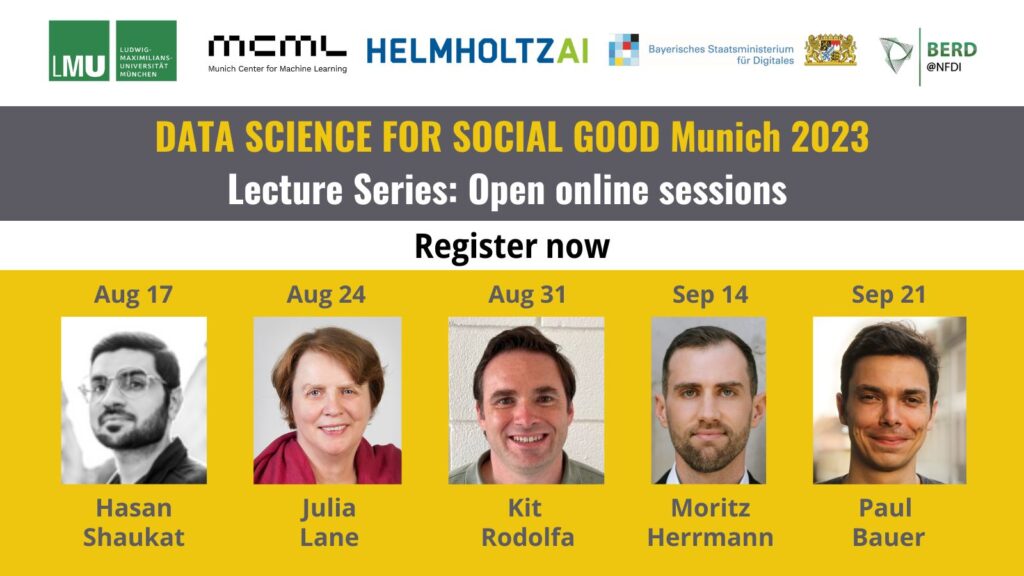 Join the DSSG Lecture Series featuring talks by professionals in AI, Data Science, and more. Explore the latest research and gain valuble real-world knowledge in stimulating conversations.
Visit the website to check out the timetable, read more about the speakers' profiles and find the registration links.
Register here for the first open lecture session on Aug 17th where Hassan Shaukat presents the thrilling work of DSSG Berlin e.V.