Our Online-Micro-Series Data Literacy Snacks started on May 12 with a thrilling presentation by Juli Tkotz. With 65 participants in the session, we experienced a lively discussion on reproducible data analysis and a great demand for the exchange of ideas, concepts and practical workflows. For anyone who missed the session or wants to revisit it, we provide the slides on our website.
We are delighted to engage into three more sessions, the next one taking place on May 26, 1pm CEST about Research Data Management by Irene Schumm and Lorena Steeb. We're looking forward to see you there!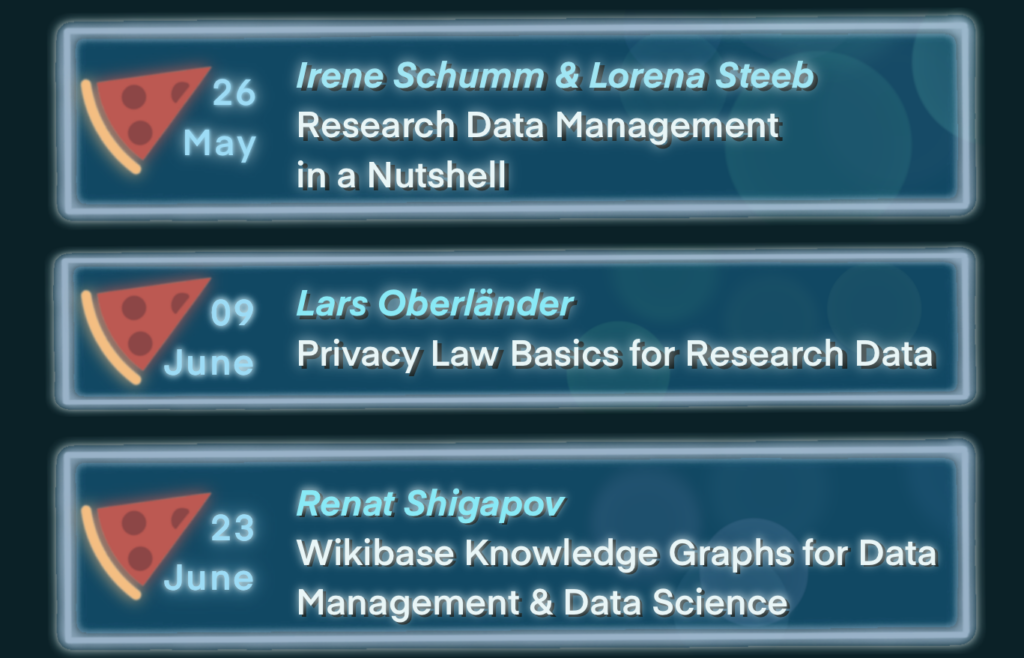 For registration, please send us an e-mail to info@berd-bw.de and let us know, if you would like to attend the whole series or (which) single events. We will confirm your registration and provide you with the Zoom information shortly before each event.
All data will be treated in compliance with the University of Mannheim Data Protection Declaration. By sending us your registration information, you agree to the processing of the data for the reason of registration according to Art. 6 I a) of the General Data Protection Regulation.